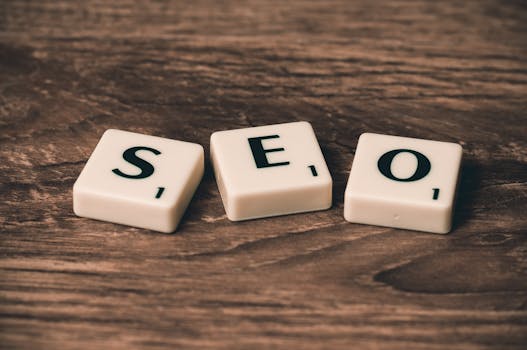 Google's algorithms are constantly changing, which means hoteliers need to keep up with the latest updates if they want their websites to be seen on search.  
SEO is a topic of conversation all the time. It's one of those acronyms people don't always understand but know is important, so they go out and hire a service that costs a lot
.  
SEO at the basics isn't too complicated …
however,
 it does take time."
A
 good SEO plan can take four months to a year before it starts to show results. Although immediate returns don't exist when it comes to a good SEO plan, there are some things hoteliers should be doing to ensure their websites are seen on one of the most important search engines today
:
1. Mobile, products are priorities
Mobile is one of the top concerns for Google due to more and more people using their handheld devices for search
.  
Part of Google's move toward mobile is to make the user experience friendlier, especially as it relates to voice.
More people are not typing search words, but rather they are speaking into their phone
.  
It's all about using the personal voice-activated assistant. Instead of typing people are saying, 'Hey Google, find me a hotel in Las Vegas.
So, it's integrating everything from
Destinations
 to 
Now
 to 
Trips
 along with the usual products of search and apps
.
The big message is that your mobile site should be able to provide the content that your desktop site does
. 
 If you auto-direct the desktop site to the mobile site and you're not providing that content, Google is going to say no, no, that's not what we want. 
And when we look at our own website we see mobile is surpassing desktop
 traffic, so ease of use on mobile is huge
. 
 Google will penalize websites that aren't responsive.
2. Paid content is pushing down organic
Google is increasingly giving more attention to paid content on search pages, and now there are fewer spaces for organic content.
The only way to guarantee you'll be on the first page is to pay for it
.  
Of course, you're up against big players with deep pockets like OTAs, big hotel brands, and TripAdvisor. You're bidding against them, so it's expensive.
It's back to the basics" when it comes to organic in hotel searches. 
T
o remember that
,
 hoteliers have two key audiences on search: travel planners and algorithms.
You have to know what travel planners are looking for and also please the search engines to increase the ranks. A lot of that is local information. Hotels really focus on hotel features and benefits on their websites, but you also need to sell the destination and the local neighborhood.
For those who are unsure of what people search for, Google has become more transparent. 
A
 good place to start would be Google Webmaster Tools and Guidelines. For keywords, Google Trends and Keyword Planner are helpful options that provide a lot of information about travel searches. Google Analytics also can help hoteliers to understand what brings visitors to their sites and what they do while there.
3. Quality content is a must
Always remember that a top priority is the user experience with Google
.  
They want to refer users to sites where they can find the information they are looking for, and a big part of that is quality.
When Google refers users to sites, it is measuring what visitors do on the site, whether they stay, whether they are engaged or quickly bounce off.
It's about the most quality content that is relevant to your business on your website and content that engages and converts.
The overall content should be mixed with photos that are tagged and optimized for search as well as videos, 
an
d links within the content are still important.
However, that links also should be quality. Google will penalize sites that purchase backlinks. Backlinks are links that direct traffic to your website from other sites. When your website is linked to from other sites, it can help your website's search rankings, but Google will detect when backlinks are of low quality or purchased and rebuke the site in search.
The whole idea is that if you have good, quality content, you will have people linking back naturally, so it's more important to make sure website content is great instead.
Google also will ding sites with aggressive pop-up ads.
If you have a pop-up on site load that you have to get around to access the content, they will penalize you for that. "If it comes up when trying to leave the site, such as a smaller pop-up that provides helpful information, that is permitted—but you have to keep it small so that it doesn't interfere.
"
4. Google Reviews are important
Last year, Google announced that Google Reviews affect search rankings
.
 That's why it's more important than ever for hoteliers to focus on a high volume of positive Google Reviews.
Many hotels might be doing well on TripAdvisor, but if they don't have any positive reviews on Google, it could hurt their search rankings.  
E
ncourage reviews to be made on Google when asking guests to post feedback about their stays.
Equally important is "claiming" your business on Google.
People obsess over their websites, but a website with Google My Business is a mini website within Google. You need to optimize your My Business listing by claiming it, verify you're the owner and add imagery and descriptions to help people find you.
5. Sites need to be speedy
Google also has prioritized fast websites
.  
If you have a slow-loading site, then that could bring down your organic results.
It's a tough path for hoteliers because they have to not just provide a site that functions for e-commerce, but they have to be a brochure
. 
That makes your website very image-intensive. 
I
mages can be the biggest offenders affecting site speed. 
H
oteliers make sure the imagery on their home pages isn't too large in file size to help for a faster load time.